Coastal styles 101: Creating a seaside retreat in your space
Written by Henry Phan
Update

Imagine yourself waking up to the soothing sound of waves crashing against the shore, with the gentle sea breeze caressing your senses. While not all of us are fortunate enough to live by the coast, we can certainly bring the coastal charm into our homes through the magic of interior design.
In this article, we'll be your reliable guide, unveiling the mysteries of the coastal decor trend. Rowabi will provide you with the clearest understanding of the various coastal styles and offer practical insights on how to transform your home into a coastal haven.
What is coastal style?
Coastal style, often called coastal decor or coastal design, is a captivating interior design and decorating approach that draws inspiration from the serene and alluring environments of the coast and the beach.
Coastal style is like a gentle whisper of the sea breeze, a soft caress of sun-kissed sand, and the soothing symphony of waves embracing the shore. It's a design philosophy that has remained eternally popular, and for good reason.

This design approach is a canvas painted with the colors of the coast
Coastal style is the third most popular interior design style in the United States, as per a study by Hovia [1]. The fact that several states, including Delaware, Florida, Rhode Island, and South Carolina, show a strong interest in coastal style underlines its widespread appeal.
It's not limited to those living on the coast but rather transcends geographical boundaries, bringing the relaxed charm of coastal living to homes in various regions.

Natural light takes center stage, just like the sun dominating the coastal skyline
When you think of coastal style, you can't help but envision the relaxed, breezy, and nautical-inspired aesthetics that are synonymous with beachfront or seaside living.
But what makes coastal style genuinely intriguing is how it translates the essence of coastal living into any space, whether you live by the sea or miles away from the nearest body of water.
What are the different kinds of coastal styles in the US?
Coastal design beckons us to embrace the refreshing and relaxing ambiance of a day at the beach within the comfort of our homes.
It's an invitation to escape the everyday hustle and bustle and immerse ourselves in a serene coastal retreat. Let's explore a variety of coastal styles you could apply to your beloved home:
Mediterranean coastal design style
The Mediterranean Coastal Design Style is a timeless interior design approach that draws inspiration from the stunning coastal regions surrounding the Mediterranean Sea.
This design concept is all about capturing the essence of the sun-soaked landscapes, charming coastal villages, and the relaxed, rustic elegance of the Mediterranean.

Mediterranean interior design is synonymous with bright and airy communal spaces
The color palette reflects the coastal beauty of the Mediterranean Sea, with shades of whites, creams, sea blues, light blues, and desert tans, each mirroring the essence of their respective regions.
It emphasizes the use of natural materials like wood and stone for the main structures, as well as the application of terracotta materials, engraved wall sconces, and wide-plank or tile flooring. Therefore, the design fosters a harmonious connection with the surrounding environment.

It grounds your design in the earthy authenticity of the Mediterranean
Arched doorways and windows are common architectural features, enhancing the sense of openness and connecting indoor and outdoor spaces.
Rustic furnishings a sense of antiquity and charm, while outdoor living is encouraged, with courtyards, terraces, and patios designed as an extension of the interior space, allowing homeowners to enjoy the coastal climate.

It is a perfect choice for creating a warm and inviting coastal retreat
Mediterranean coastal design is especially popular in regions that have a Mediterranean-like climate and terrain, such as states like California, Arizona, and parts of Texas. This style resonates with those who appreciate Mediterranean coastal regions' warmth, history, and timeless beauty.
Palm beach
Palm Beach Coastal Style, with its blend of sophistication and relaxed seaside charm, has captured the hearts of many homeowners and designers alike. Nestled in the picturesque setting of Palm Beach, Florida, this design aesthetic epitomizes the essence of coastal living with its unique characteristics.

Palm Beach Coastal Style has been captivating both homeowners and designers for decades
Palm Beach style thrives on vibrant color palettes, bold patterns, and tropical accents, all of which evoke a sense of pure happiness. Furniture in the Palm Beach style is known for its generous proportions and upholstery.
Moreover, those made from wicker and rattan are highly favored in Palm Beach-style interiors, imparting a natural, earthy touch to the ambiance. Abundant greenery and floral prints are also integral elements of Palm Beach-style decor, contributing to its signature tropical allure.

These signature features infuse a delightful sense of excitement and elegance.
Palm Beach Coastal Style is a design aesthetic that's hard not to love. The nautical elements and open spaces transport you to the beachfront, even if you're miles away from the shore. Palm Beach Coastal Style might be the perfect choice if you want to create a haven that exudes coastal charm and sophistication.
Island living
The Island Living Coastal Style encapsulates the essence of seaside tranquility, drawing inspiration from the unique amalgamation of cultures that have shaped the coastal regions. With a bohemian twist, this design aesthetic weaves together the allure of island paradise with an unpretentious, free-spirited charm.

This distinctive aesthetic resonates with the collective spirit of the island everywhere.
The hallmark of this style is the affinity for dark hardwoods reminiscent of mahogany, a nod to the historical abundance of these trees. Caned furniture, crafted with meticulous artistry, graces interiors, offering a comfortable seat and a revival of traditional craftsmanship.

This style transcends borders, creating a fusion of history, nature, and craftsmanship
The Island Living Coastal Style is a symphony of colors, mirroring the vibrant hues of palm leaves, bougainvillea, and hibiscus flowers. It finds its popularity not in the confines of a specific nation but rather along the sun-kissed shores of diverse coastal landscapes globally.
Modern coastal
The modern coastal style merges the sophistication of contemporary design with the relaxed allure of coastal living. Contrary to conventional beachy motifs, this style embraces elegant simplicity and clean lines.
Elegant simplicity and clean lines are the focal points of contemporary design
Driftwood accents, once confined to the seaside, now find their place in contemporary coastal homes, adding a natural and unique touch. Minimalist wood furniture in calming shades of white or baby blue dominates the interior, embodying both durability and aesthetic appeal.

Wood furniture is a common choice for a variety of beach homes
Beachy blue tones, ranging from cool blues to soft corals, infuse vibrancy into living spaces against a backdrop of creamy white walls, reflecting sunlight to create a cozy and bright ambiance. Capiz chandeliers, crafted from shells found in shallow waters, illuminate the space with a gentle, coastal vibe.
California coastal
The California coastal style is a distinctive expression of laid-back sophistication, embodying the relaxed charm of the West Coast. This design ethos combines earthy elements and soothing colors, drawing inspiration from the ocean and sandy beaches.

This design ethos fuses natural elements with calming hues
Characterized by the use of organic materials like rattan, weathered wood, and natural fibers, the style creates a connection to the coastal landscape, invoking a sense of tranquility. Soft blues, sandy neutrals, and crisp whites dominate the color palette, mirroring the coastal environment.

The perfect blend of colors when applying this style to your home
Thoughtfully chosen accents, such as seashells and nautical details, add whimsy and a touch of the ocean's enchantment. Nautical furnishings, stripes, and slipcovers contribute to the goal of crafting a space that feels like a serene retreat from the hustle and bustle of everyday life.
Coastal farmhouse
The Farmhouse Coastal style blends the timeless allure of traditional farmhouse design with a refreshing coastal twist, embodying laid-back charm and comfort. Found in homes along the Atlantic Coast, particularly in states like South Carolina, Georgia, and along Florida's Gulf Coast, the light colors of this style include spa blue, creamy whites, and soft neutrals, complemented by varying hues of blue and subtle touches of light green.

Think rustic wood, cozy fireplaces, soft blue tones, and plenty of coastal-inspired decor.
Rooted in a neutral color palette, this style incorporates coastal-inspired accents such as sea glass vases and starfish wall art, infusing the space with a hint of coastal serenity.  Distressed wood furniture with vintage finishes, low-sheen surfaces, and simple, classic designs define the furniture features, creating an antiqued, warm aesthetic.

Natural elements, such as organic textiles and décor, enhance the overall appeal.
How do you bring coastal interior design into your home?
Embracing the serene allure of coastal interior design is a delightful journey toward creating a relaxed and breezy atmosphere within your living space. Here are eight tips to seamlessly infuse coastal charm into your home.
Choose Organic Furniture
At the heart of this design ethos is the emphasis on natural materials such as rattan, wicker, and bamboo frames, which contribute to creating a warm, inviting, and relaxed atmosphere within your living space.

Selecting organic furniture is a pivotal element in cultivating the coastal farmhouse style.
Opting for furniture crafted from rattan, such as a chair or pendant light, known for its flexibility and sturdiness, forms a cornerstone of the coastal farmhouse aesthetic. Take a look at some of the masterpieces from Rowabi for better visualization.
Santa Barbara Rattan Pendant Light

The Santa Barbara Rattan Pendant Light introduces an elegant touch to the style
Lumiere Bowl Rattan Pendant Light
These pendant lights serve as both functional and decorative pieces. Hanging gracefully from above, they not only illuminate the space with a warm glow but also add a touch of coastal elegance. The intricate patterns created by the woven rattan introduce an element of texture and visual interest, enhancing the overall aesthetic of the room.

With graceful design, Lumiere Rattan Pendant Light is simple yet perfect to be a focal point
Perfect news you might be interested in: these two masterpieces and a curated selection of Rowabi pendant lights are now on the biggest sale of the year the Brand Month Sale combined with Black Friday. If you are looking for pieces to enhance your coastal interior style, seize the chance to bring them at exceptional prices.
The interplay of organic furniture brings the tranquility of the coast into the heart of your home
The weathered woods frequently featured in coastal farmhouse style play a crucial role in adding a rustic touch. This weathering process not only imparts a sense of history and character to the furniture but also enhances the overall coziness of the living space.
Lots of light
Creating the quintessential coastal ambiance is an art that starts with wholeheartedly embracing the abundant gift of natural light. To achieve this, consider investing in expansive windows that not only frame picturesque views but also allow the sun's rays to permeate your space. Skylights, strategically positioned, become portals for the sun to cast its natural glow throughout, reminiscent of the invigorating beach vibe.

The ethos of coastal design thrives on an atmosphere infused with brightness and openness.
In areas where natural light may be in shorter supply, adopt a thoughtful approach by strategically placing light sources. Overhead fixtures, designed to emulate the radiance of the sun, become beacons of luminosity, dispersing a soft, even glow that mimics daylight. Complement this with strategically positioned floor lamps, casting warm pools of light that contribute to the overall brightness.

Strategically place light sources, like rattan pendant lights, in spaces lacking natural light
Embrace crisp white walls with neutral accents
The coastal palette centers around a pristine white canvas, amplifying natural light and fostering an ethereal ambiance. Immerse your space in the purity of white as the primary color, complemented by accents in soothing neutrals: beige, light blues, greys, and greens.

The coastal palette revolves around the elegance of a pristine white canvas
Immerse every corner of your space in the purity of white, not merely as a color choice but as a design philosophy that symbolizes the unblemished beauty of coastal living. The walls, awash in crisp white, serve as a blank canvas ready to be adorned with the hues of the sea and sand.
Wood flooring
To elevate the organic feel inherent in coastal design, consider embracing wood flooring, preferably with light finishes. The light finishes underfoot, creating a sense of expansiveness, amplifying the luminosity that coastal living celebrates. Walking on this coastal-inspired flooring becomes a sensory journey, evoking the feel of soft beach sand beneath your feet.

Light-hued wood flooring becomes the canvas upon which the coastal aesthetic unfolds
For those seeking a touch of creativity, the exploration of contrasts adds a layer of sophistication to the design narrative. Darker wood floors, strategically paired with coastal elements, introduce depth and character to your space. This nuanced approach mimics the interplay between shadow and light found in coastal settings, creating a dynamic and visually engaging flooring scheme.
Opt for slip-covered furniture
The appeal of slip-covered furniture lies not just in its functionality but in its ability to convey a sense of ease and casual elegance. The use of light, breathable fabrics such as cotton and linen creates a tactile experience that resonates with the breezy atmosphere of coastal locales. These materials not only enhance comfort but also add a textural dimension, inviting you to sink into a soft embrace reminiscent of sunlit beach days.

The beauty of slipcovers lies in their versatility and practicality
Moreover, slip-covered furniture perpetuates an open and airy ambiance within your living space. The relaxed fit of slipcovers allows for an unencumbered flow, contributing to the overall spacious feel synonymous with coastal interiors.
Final thoughts
As we conclude our Coastal Styles journey, envision your space transformed into a genuine seaside retreat. Now, let the timeless allure of the coast infuse your sanctuary, creating a haven where tranquility meets style. Your journey to a coastal retreat starts here. Dive in and let the coastal magic unfold in your space.
Source: https://www.sunset.com/home-garden/design/most-popular-interior-design-style-us

Read more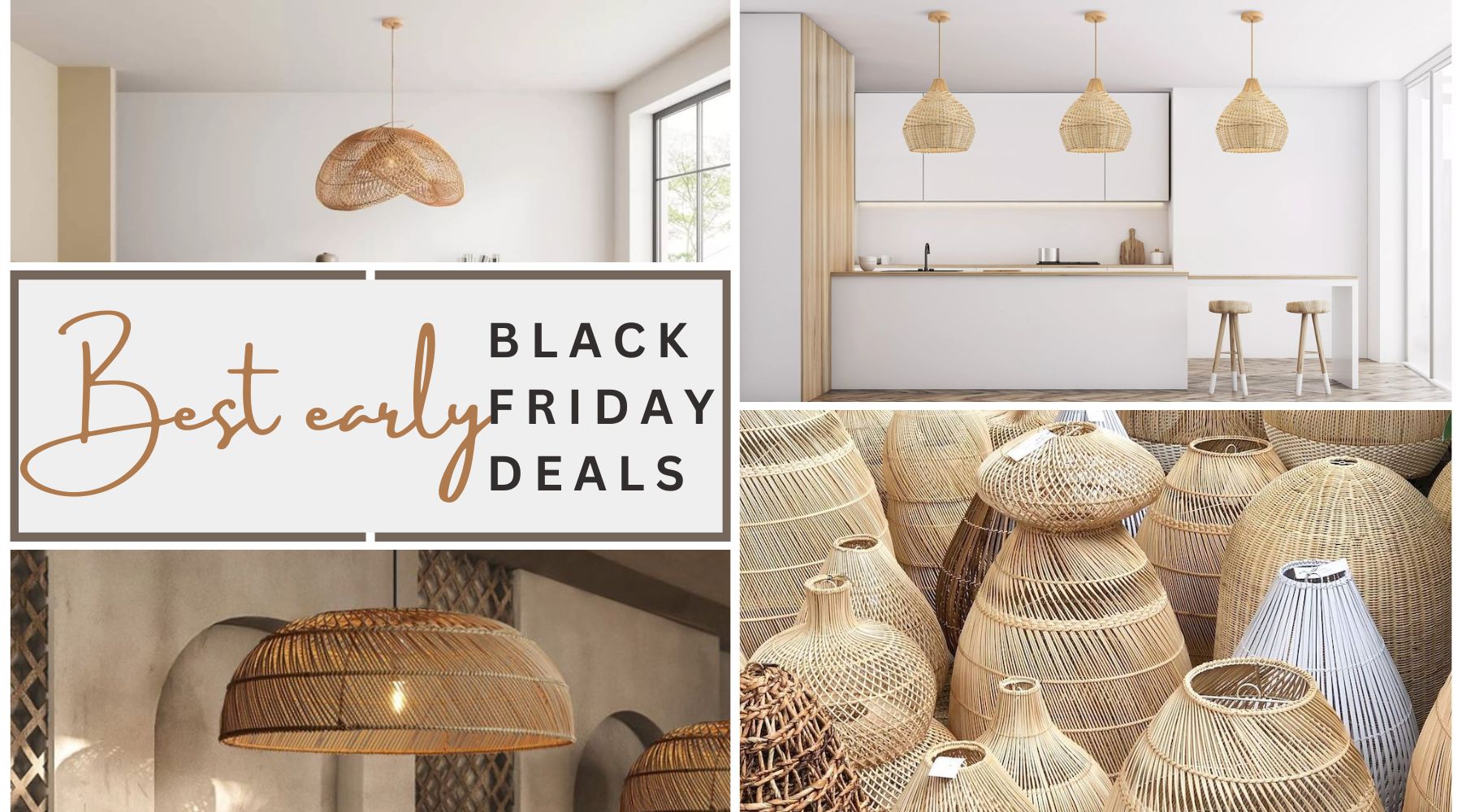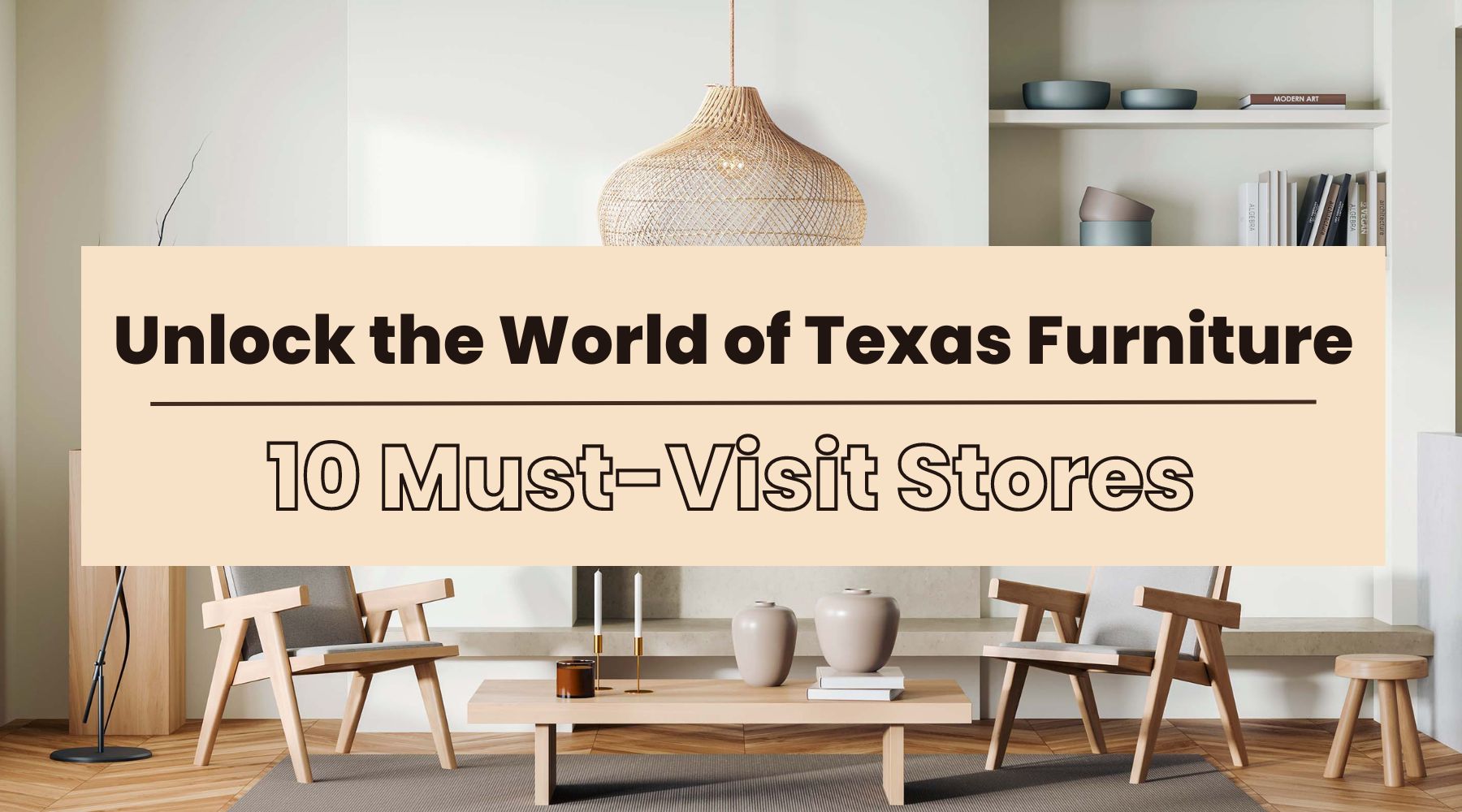 Embrace business opportunities that are low-risk and timely. Right now!