Ways to transition your house for the holiday seasons
Written by Henry Phan
Update

With the exciting convergence of Thanksgiving and Christmas on the horizon, it's the perfect time to start planning and getting your home ready for the festive season. These upcoming celebrations provide an excellent opportunity to infuse your living space with the holiday spirit. Get ready to usher in the holiday season with style as we guide you through the magical process of preparing your home for the better!
Read more: Top 8 pendant lighting trends for the magical Christmas
Thanksgiving and Christmas Decor Trends in 2023
Every now and then, we delight in introducing fresh hues to our palette and infusing a bit of festivity into the most unexpected corners. Here, we unveil the decorating trends predicted to grace this holiday season and continue to captivate our hearts in the times ahead.
Artificial vine lights
Crafted from imitation willow vines, these highly flexible strands are your artistic allies, ready to be molded and twisted into the perfect shapes for your distinctive decorating desires. Emitting a soft, welcoming radiance, these twig vines make exceptional adornments for your mantelpiece, stairwell, walls, fireplace, dining table, and even the coziest corners of your holiday get-togethers.

Embrace the soft glow of imitation willow vines
Unconventional color schemes
Amidst the enduring charm of red and green, a wave of excitement sweeps through the world of holiday decor and explores a broader color spectrum. Dark to medium blueare rising in prominence, finding harmony within a monochromatic palette featuring golds, silvers, and creams.

This contemporary shift injects a fresh and modern twist into the traditional holiday aesthetic.
Luxurious Christmas tree skirt
Crafted from faux fur in a snow-white hue, this skirt exudes an air of romance and sophistication, instantly enhancing the festive ambiance. With its creamy white backdrop and subtle ruffles, it radiates elegance, effortlessly mimicking the look of a higher-priced alternative.

A delightful addition that infuses a sense of chic rejuvenation
Vintage ornaments
These ornaments add a curated and sentimental touch to holiday decorations. Whether displayed in a bowl as a centerpiece or arranged in groupings, vintage ornaments bring character to the festivities. Each ornament carries a unique story, echoing the joy and traditions of holidays gone by, making them more than just decorations—they're cherished treasures that embody the spirit of the season.

These cherished heirlooms weave a tapestry of nostalgia and sentiment
Unexpected spaces decoration
According to some designers, this year's trend leans towards adorning unexpected spaces within the home. It's all about embracing the joy of the season in places like the kitchen, where you might not typically think to decorate. Imagine oranges and garlands gracefully hanging from chandeliers or festive touches gracing your breakfast table.

Turning everyday areas into delightful, holiday-inspired surprises
The rustic beauty of nature
This holiday season, people are wholeheartedly embracing the enchanting allure of nature, infusing their decor with a timeless old-world charm. For example, some incorporate fresh fruits like persimmon, plums, lady apples, and lemons into their holiday decor. This infusion of natural richness lends spaces a distinct and inviting charm that's impossible to resist.

Offering timeless, rustic charm to your holiday setting
Ways to transition your house for the holiday seasons
Enhance your home with wall decor.
Elevate your living space with captivating wall decor, a transformative touch that adds intrigue to your surroundings. Whether it's an eye-catching work of art or a thoughtfully arranged gallery wall, discover the secrets to maintaining a fresh and captivating wall decor all year long. Here are some tips for you to choose the best piece for your house:
Opt for Substantial Pieces: When selecting wall decor, consider opting for larger pieces that occupy a significant portion of your wall space. Not only do these sizable elements make a bold statement, but they are also more straightforward to maintain.

Your space will be completed with a touch of wall decor
Embrace neutral wall colors: To make changing your decor a breeze without dramatically altering your room's color scheme, choose neutral wall colors. These versatile hues provide the perfect backdrop for seasonal decor transitions, eliminating the need to repaint your walls every few months. You can effortlessly update your space to match the season or your mood.

Neutral paintings could maintain their timeless elegance for a couple of months
Transform your area with nature-inspired pendant lights
When it comes to preparing your home for the holiday season, lighting takes center stage. Elevating your interior ambiance can be effortlessly achieved by introducing nature-inspired elements like rattan pendant lights.

Rattan pendant light is the perfect focal point to bring fresh air to your Christmas
These lights not only infuse your space with a warm and welcoming atmosphere, but they also bring a unique and one-of-a-kind charm with their distinct size, shape, and pattern. Embracing the unadorned beauty of natural materials, it connects your home to the outdoors, adding a touch of genuine elegance and sun-kissed allure to your holiday decor. For inspiration, you can explore some stunning models from Rowabi to complete the perfect holiday look.
Beatrice Dome Rattan Pendant Light
This design combines understated colors and a minimalist design, but it's the captivating patterns and unique color fusion that truly set it apart. This pendant light will add that special, one-of-a-kind touch to your holiday decor, making your Christmas celebrations at home all the more intriguing.
Kloe Rattan Pendant Light
What sets the Kloe Rattan Pendant Light apart is its remarkable design, where interwoven strands create an intricate pattern with small openings that allow light to permeate, casting a captivating glow that bathes the entire room in a warm and inviting ambiance.
And here's the cherry on top! We're excited to announce the "Brand Month Sale" by Rowabi, featuring the biggest sale of the year. Enjoy an incredible up to 50% discount on a wide range of products, making your holiday season even more special. Don't miss this opportunity to transform your home for the holidays with remarkable savings!
Get into the holiday spirit with festive flora
When it comes to crafting floral arrangements for your holiday decor, Devon Liedtke, a multidisciplinary creative and interior designer, has a nifty trick up her sleeve: simplicity is key. She prefers a color palette that works for both holidays, with soft greens, rich maroons, and vibrant reds. In a recent arrangement, she incorporated eucalyptus for a calming green backdrop and introduced tropical flowers and red berries to add a delightful burst of color.

The elegant combination of flora colors could upgrade your house to another level
And here's the kicker: these flowers not only look fantastic fresh but also hold their charm when dried. It's the perfect solution for those who prefer a hassle-free approach, sparing you from the need to switch out arrangements constantly.
Create a magical woodland ambiance
If you're the kind of decorator who seeks a cohesive theme for your holiday decor but wants to avoid something overly specific, consider venturing into the enchanting realm of a woodland theme.

This theme evolves from a picturesque fall forest to a winter wonderland
What's particularly appealing about the woodland theme is its adaptability. It can take on different vibes, ranging from a rustic, neutral-toned aesthetic to a more vibrant and colorful woodland look. Whether you're drawn to the earthy hues of a forest or the whimsical charm of a winter wonderland, the woodland theme offers a delightful canvas to bring your holiday decor to life.
Infuse your decor with a touch of sparkle
Elevating your holiday decor with a touch of shimmer can work wonders. To infuse your space with a holiday shimmer, consider grouping together mercury glass vases, a technique favored by Jen Stark of Happy DIY Home.

You can DIY to make the idea and decorations uniquely yours
She suggests bringing a festive sparkle to your space by arranging mercury glass vases together. The trick is to collect vases of various sizes and shapes and place them in an artful cluster on your table. Moreover, creating your own mercury glass pieces can be a simple and enjoyable DIY project, making them accessible even if you don't already have any on hand.
Revamp your sofa for the season
While you can find an array of cushion covers and throws featuring festive patterns, sometimes all it takes is a shift in the color scheme. Think warmer shades like rich burgundies or even metallics to infuse a distinct seasonal charm.

We're all for changing up the look and feel of our living spaces as the seasons shift
Adding an extra blanket and swapping out your soft furnishings with the seasons is an excellent way to rejuvenate your interior decor. To infuse your living room with those cozy winter tones and festive vibes, consider adorning your sofa with Christmas cushions. And the best part? You can simply tuck them away after the holiday season, ready to be enjoyed again next year.
Elevate your bedroom with fresh bedding
The impact of switching out your bedding is truly transformative, both in the immediate and long term. It's a simple process that can instantly revamp your bedroom, and the ripple effect extends throughout your living space.

Lay out your fresh sheets and pillows on the bed, ready to be put to use
The benefits go beyond aesthetics. New sheets and blankets will likely be more comfortable, ensuring a better night's sleep and keeping you cozy in the colder months or comfortably cool in the warmer ones. Additionally, they may offer more outstanding durability, reducing the need for frequent replacements. It's an easy and practical way to refresh your living environment while enhancing your sleep quality.
Refresh your front porch
Updating your front porch is a simple yet effective way to breathe new life into your home's appearance. It's an opportunity to leave a lasting impression on your guests, especially during the fall and winter months. When doing it, don't overlook the furniture. Incorporating new pieces can have a significant impact on the ambiance of your space.

Turn your entrance to an impressive memory lane in your visitors' mind
Where better to start than with your front door? Fresh chairs and cushions can breathe new life into your porch's appearance, offering a cost-effective means to revitalize the space. Consider adding a charming hanging swing chair for a complete transformation that makes your patio a perfect spot for relaxation with friends and family when the sun starts to shine again.
Embrace the timeless with treasured heirlooms
To create the ideal holiday setting, it is suggested that you anchor your decor with a selection of cherished heirloom pieces. Combining these traditional elements with whimsical holiday decorations sets the stage for a timeless and inviting ambiance.

Infusing an air of sophistication into the overall holiday setting
You can combine silver items that complement the more playful and festive pieces in the holiday decor, adding a touch of sophistication to the overall look. It's a delightful blend of tradition and whimsy that captures the season's spirit.
Final thoughts
In summary, there are various ways to transition your home for the holiday season, allowing you to create a warm and inviting atmosphere that reflects the magic of this time of year. Whether you're updating your lighting with nature-inspired rattan pendant lights or making subtle changes to your decor, these ideas from Rowabi will help you set the stage for memorable celebrations. So, embrace the spirit of the holidays, get creative with your home decor, and make this festive season one to remember.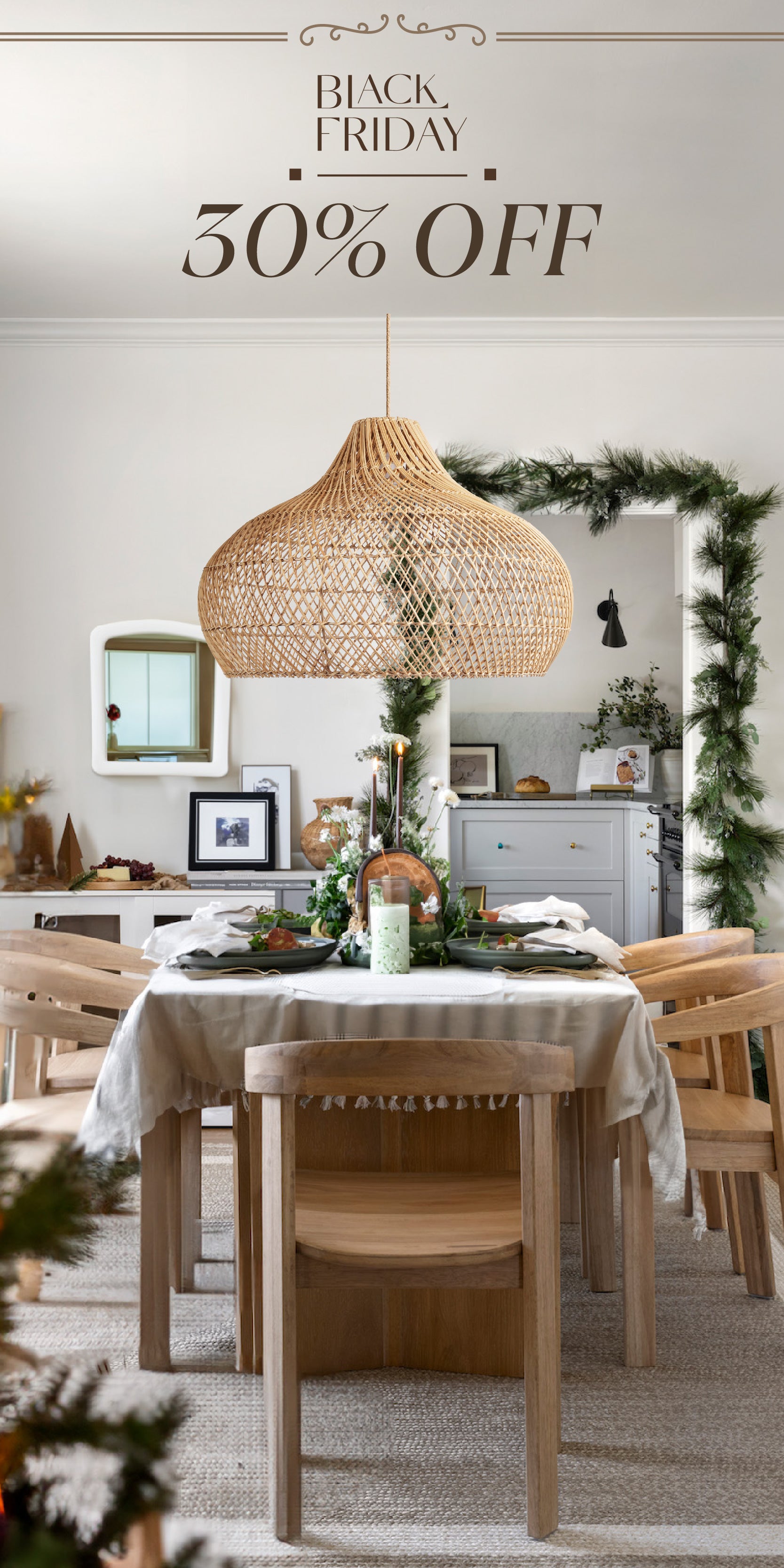 Read more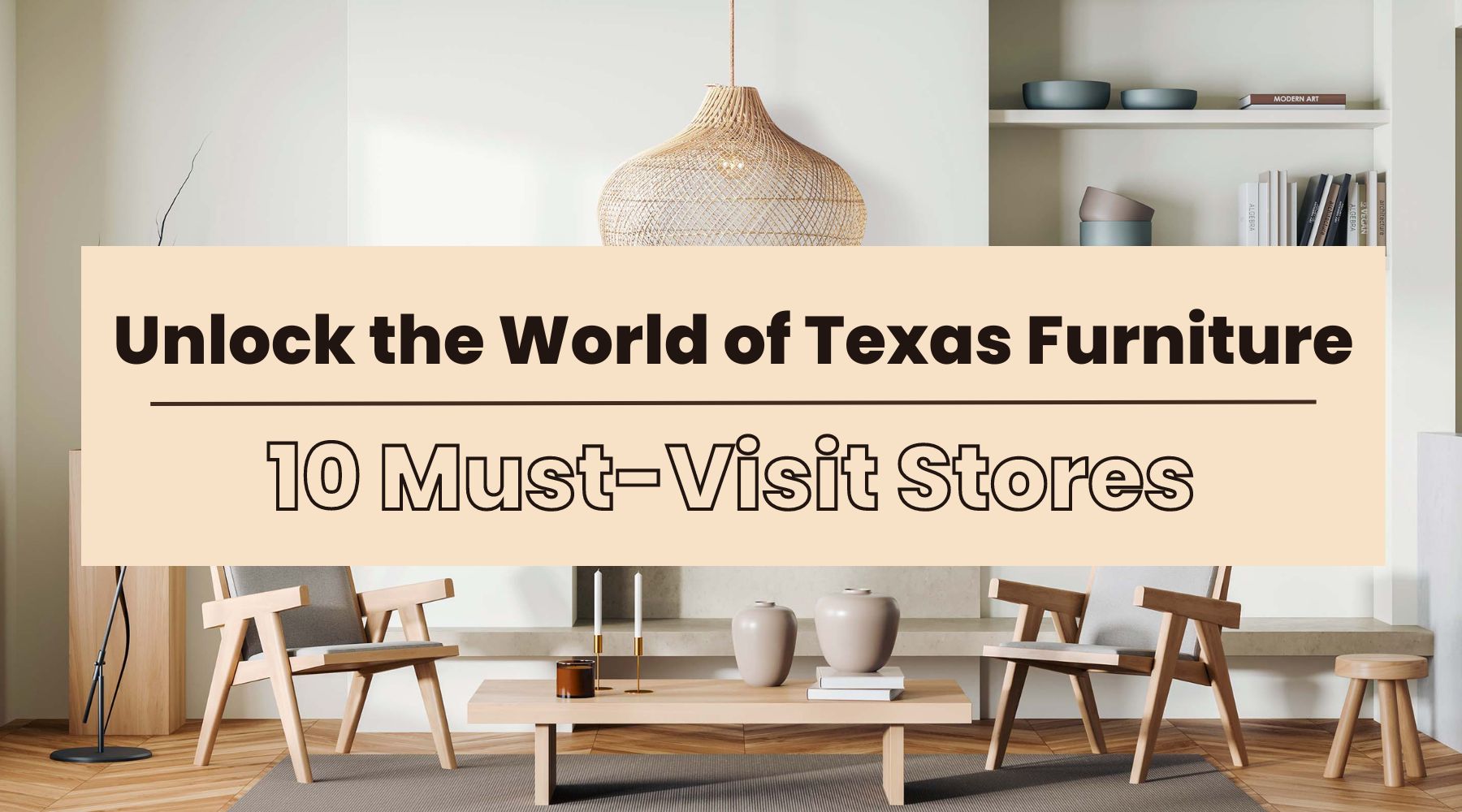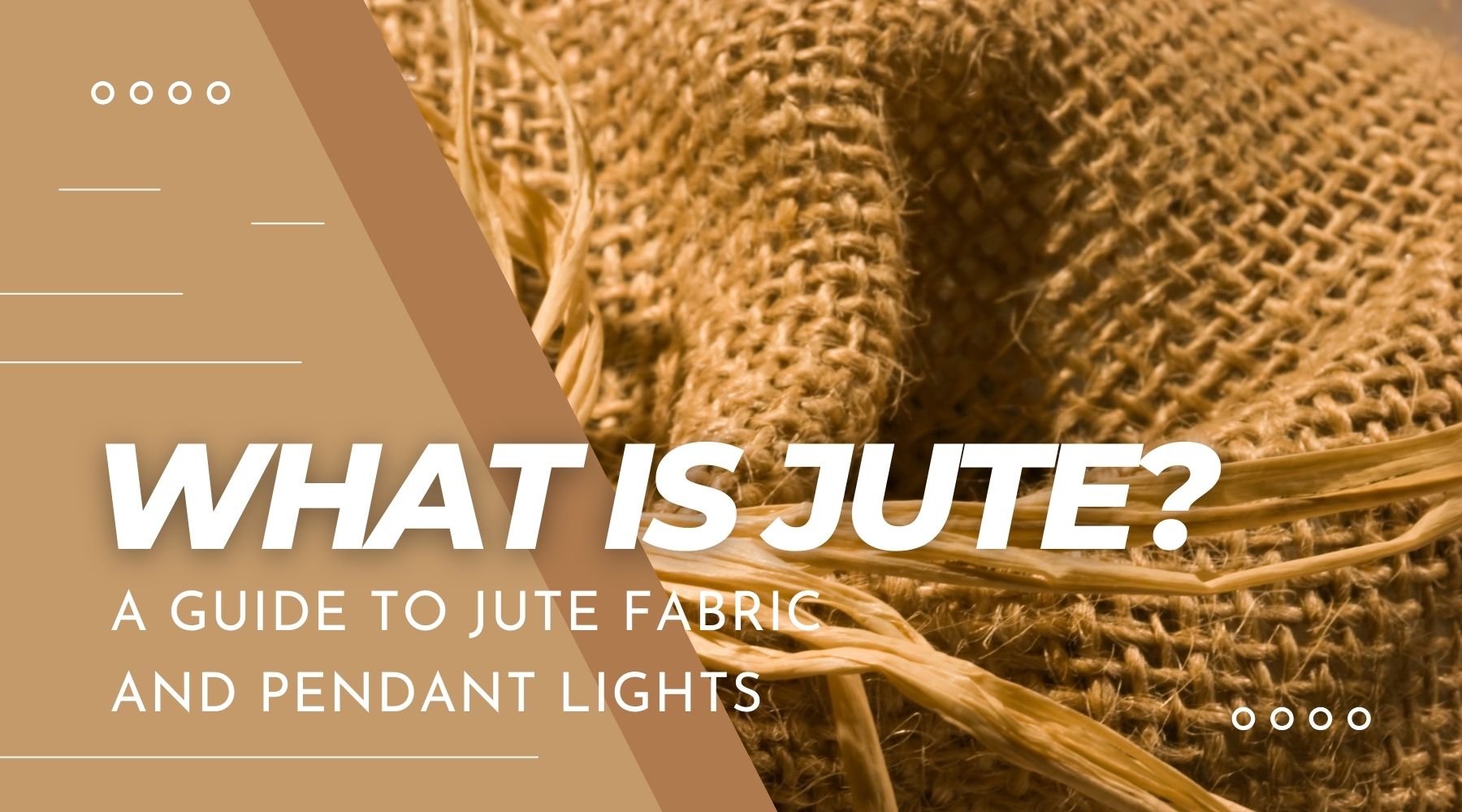 Embrace business opportunities that are low-risk and timely. Right now!