Rattan Patio Furniture
Written by Henry Phan
Update

Rattan patio furniture is becoming increasingly popular in modern homes because of its durability, aesthetics, stylish design, and other benefits. In addition, it can also extend your living space and provide an additional space for relaxing. In this article, Rowabi will give you some detailed information about this item.
Why should you choose rattan patio furniture?
Rattan patio furniture is a popular type of outdoor furniture made from a natural material called rattan. It is known for its strength and durability. Rattan furniture is usually made by weaving rattan fibers together to create a piece of furniture. Patio furniture can withstand the outdoor elements and be used for outdoor activities.
There are some reasons that we should choose rattan furniture outdoors:
Aesthetic Appeal: One of the main reasons people choose rattan patio furniture is its aesthetics. Rattan is a natural material that has an attractive and warm appearance. It can adapt to changing times, so it will never go out of style, even as times change. Furthermore, it can also bring natural beauty to any outdoor living space and create a relaxing atmosphere.
Durability: Is rattan patio furniture durable is a question of many people. Rattan is a strong and resilient material that can withstand outdoor elements. Additionally, rattan furniture is resistant to UV rays and it's still highly durable in everyday use.
Weather Resistance: Rattan garden furniture is also resistant to harsh weather such as rain, sun, and wind. It's moisture resistant so you don't have to worry much about it getting damaged during storms or big temperature changes during the spring or summer months.
Lightweight and Maneuverable: Patio rattan furniture is also lightweight and easy to maneuver, making it a great choice for homeowners who like to rearrange their outdoor space. It is also easily portable and can be stored when not in use, which makes it a practical choice for those with limited space.
Variety of Styles: Rattan furniture comes in a variety of styles from traditional to contemporary modern, which allow you to find the perfect choice to suit your outdoor space. Whether you're looking for a stylish rattan outdoor furniture set or a comfortable seating option, this item will meet your needs.
Eco-Friendly Option: Another great benefit of rattan patio furniture sets is that it is environmentally friendly. This means that if you want to replace your current product in the future, the old product can be recycled.

The rattan patio furniture is durable, lightweight, weather-resistant and eco-friendly
Classification of rattan patio furniture
Rattan garden furniture can be divided into two types: natural rattan and synthetic rattan. It is important to distinguish the difference between the two types of rattan furniture available. The information below will surely help you to understand two categories.
Natural Rattan
Natural rattan furniture is made from the trunk of rattan, a tropical climbing plant in Southeast Asia. It is best used for indoor spaces and is not suitable for outdoor use. Moreover, natural rattan furniture gives a unique and authentic look with the organic patterns and textures of rattan.

Natural rattan furniture is made from the trunk of rattan and is not suitable for outdoor
Understandably, natural rattan is one of the most environmentally friendly interior materials. It does not pollute the environment during furniture production or after disposal. However, leaving such furniture outside for a long time is completely impossible. It cannot withstand extreme temperatures. Especially under the sun's rays, natural rattan will quickly fade.
Synthetic Rattan
Synthetic rattan furniture looks like natural rattan but is made from man-made fibers that are much stronger and more durable than natural rattan. It is made from polyethylene - a type of lightweight yet flexible plastic but it is constructed using a weaving technique that mimics the appearance of natural rattan.

Synthetic rattan furniture is made by using a weaving technique that mimics the appearance of natural rattan
Synthetic rattan furniture comes in a wide variety of styles and designs, making it highly versatile. It can be made into a variety of shapes and sizes, allowing you to have more choices for your outdoor space. Additionally, synthetic rattan does not require as much maintenance as natural rattan. You can easily clean this item with a mild soap and water solution.
5+ impressive designs of rattan patio furniture
Rattan patio furniture has become more and more popular in recent years due to its durability, stylish designs, and versatility. Here are some impressive designs of rattan furniture that you can refer to.
Modular Rattan Sofa Set
This design is perfect for homeowners who enjoy entertaining guests outdoors. This set also provides high-quality cushioning and is dust-proof and rain-proof. Moreover, modular sofa sets will allow you to rearrange the pieces to fit your space and needs, especially Rattan is weather-resistant and easy to clean, making it a practical choice for outdoor furniture.

Modular Rattan Sofa Set is a practical choice for outdoor furniture
Rattan Egg Chair
The rattan egg chair has become one of the most unique and popular patio furniture rattan today. They are not only great but also extremely comfortable. Additionally, it is perfect for both indoor and outdoor areas with its modern design.

The rattan egg chair brings a unique and wonderful space
Rattan Dining Set with Glass Table
If you are looking for a rattan dining table set, a glass table is a great idea. It creates a luxurious and sophisticated look for the space. In addition, the dining table set is also weather-resistant and easy to clean, making it a practical choice for outdoor use. It is very low maintenance and weather resistant so you can keep it outdoors all year round.

Rattan Dining Set with Glass Table creates a luxurious for your garden area
Rattan Sun Loungers
If you like to bask in the sun, rattan sun loungers are a must for your terrace space. A rattan sun lounger is a piece of furniture that you can use to rest and relax in the garden, courtyard, or by the pool... It is also the best way to soak up the rays of the sun during the season this summer.

Rattan Sun Loungers is a perfect choice for basking in the sun
4+best items of rattan patio furniture
If you want to make your patio space more wonderful, look no further. Here are 4 best items of rattan patio furniture that help to elevate your outdoor space:
Anthropologie Plumage Indoor/Outdoor Rattan Chair
If you like maximalist style, more-is-more aesthetic, then this ornate rattan chair will satisfy your needs. Inspired by birds - create a highlight for your garden. Furthermore, this item is also suitable for home use with its luxurious design.

Anthropologie Plumage Indoor brings a maximalist style to your house
In particular, it is covered with a layer of transparent lacquer for protection. So you don't need to worry that it will be damaged. When the weather turns inclement, be sure to cover your outdoor furniture or store it inside to preserve the life of this beautiful chair.
Crate & Barrel Verro Green Outdoor Dining Chair
This item is woven from countless green plastic rattan threads to create an outdoor dining chair with vivid colors. The black powder-coated aluminum frame is surrounded by a durable faux wicker back cover that adds an extra layer of verticality to the chair. What's more, this rattan dining chair has a cozy barrel shape that brings freshness to outdoor dining or relaxing.

Crate & Barrel Verro Green Outdoor Dining Chair will create freshness to outdoor dining or relaxing
Flash Furniture Rattan Outdoor Dining Set
If you are looking for a
rattan garden furniture set
for a small space, the Flash Furniture rattan outdoor dining set is the best choice. This rattan furniture set includes a 28-inch glass-top table and four rattan chairs designed for all types of weather.

Flash Furniture Rattan Outdoor Dining Set is a perfect suggestion for small space
Don't hesitate to add these beautiful rattan chairs to surround a patio table or to sit and wait for guests in the lobby. The feature of this product is a plump back with integrated arms that bring comfort to the user.
Urban Outfitters Melawai Hanging Sofa
This hanging sofa gives the homeowner wonderful moments of relaxation. This item is made of a rattan frame, topped with a tufted polyester cushion, and hung with durable manila rope. It has a cage structure with ring details, making your space more unique and outstanding. It is also ideal for covered outdoor patios, porches, or indoors.

Urban Outfitters Melawai Hanging Sofa is ideal for every area
How to choose rattan patio furniture?
With so many advantages, rattan patio furniture is the best choice for your homeowners. However, choosing the right patio furniture rattan is not easy. Here are some tips which can help you to make a suitable decision.
Assess Your Space
Before you start shopping for rattan furniture, it is essential to evaluate your space. You should consider the patio size, layout, etc. This information will help you determine the size and style of furniture that fits comfortably into your space. From there, you can narrow down your options and make the right decision.

You should  assess your space including size, layout before choosing rattan patio furniture
Define Your Needs
You should think carefully about your needs. Are you looking for a comfortable seating area to relax and entertain or a set of dining tables for al fresco dining? In addition, you should also consider the number of people who will use this product.
If you are looking for rattan furniture just to accentuate your yard or garden, the type of material is not as important as it won't have as many uses. On the other hand, if you need a fully furnished dining set, you should consider durable furniture to ensure safe seating.

You should think carefully about your needs when buying rattan furniture
Consider Your Style
When looking for rattan patio furniture, determine which style best suits your current home décor. Whether you prefer traditional or modern styles, there are many rattan interior designs to suit every taste. If your home has a more traditional aesthetic, you can choose furniture with intricate details and patterns. On the contrary, if you want to make your home modern, look for sleek and minimalist designs.

You should consider what style will suitable your house best
Natural vs. Synthetic Rattan
Rattan furniture can be made from natural or synthetic materials. Natural rattan is very strong and durable but cannot withstand all weather conditions. Instead, it is more suitable for indoor spaces. On the other hand, synthetic rattan furniture can be used for outdoor decoration all year round. If you are looking for a piece of furniture that can withstand all weather conditions, synthetic rattan is a perfect choice.

Natural rattan is suitable for indoor while synthetic rattan i the best choice for outdoor space
Some questions when buying rattan patio furniture
When purchasing rattan outdoor furniture, there are a few questions you should consider before making a decision. Here are some of the most common questions people ask when they buy rattan garden furniture.
Is rattan patio furniture expensive to buy?
In general, natural rattan furniture tends to be more expensive than synthetic rattan furniture. However, the cost of rattan furniture can vary depending on the quality of the material, size, and brand. Investing in high-quality rattan outdoor furniture can be a worthwhile investment in the future as it can last for many years with proper care.

The rattan patio is a little bit expensive because of its durability and other advantages
How can I clean patio furniture?
Although rattan outdoor patio furniture is weatherproof and designed to last for years outdoors, keeping it clean is not easy. Rattan furniture should be cleaned or vacuumed with an upholstery brush weekly. So how to clean rattan patio furniture? Here are some ways you can use it to keep your rattan item  looking its best:
Clean it regularly. You can use a vacuum cleaner or soft bristle brush to remove dirt or debris from the surface of the furniture.
Use a soft cloth or feather duster to clean dirt from the surface of your rattan furniture.
For more thorough cleaning, you should mix a small amount of soap with warm water and use a soft cloth to wipe the furniture. Remember to wash your fabric regularly to avoid soap residue. In addition, you should also avoid using too much water because it can damage the rattan.

You should use a dry cloth and clean this item regularly
Where should I buy patio furniture?
There are many places where you can buy outdoor patio furniture, including online retailers, home improvement stores, or stores that specialize in outdoor furniture. Rowabi is a great destination for homeowners looking for rattan furniture. With a wide range of products, you can easily choose the perfect product to complement your outdoor space. Here are some reasons why you should buy patio furniture in Rowabi:
Rowabi's rattan furniture is made from high-quality materials, ensuring that it is long-lasting and durable.
Rowabi also offers competitive prices for all products. So everyone can enjoy great rattan garden furniture without having to spend a lot of money. The prices here are reasonable, and suitable for everyone's budget.
At Rowabi, products are guaranteed to be delivered promptly and efficiently. Therefore, you do not have to spend too much time waiting for the product.
Finally, Rowabi always offers promotions and discounts all year round, helping you save more on your rattan patio furniture.

Rowabi - The best place you can buy rattan patio furniture
In this article, Rowabi has introduced to you some rattan patio furniture as well as the place you should buy this item. Hope all the information above will help you to find the right rattan furniture for your house. If you have any questions, contact us to receive fast support.  

Read more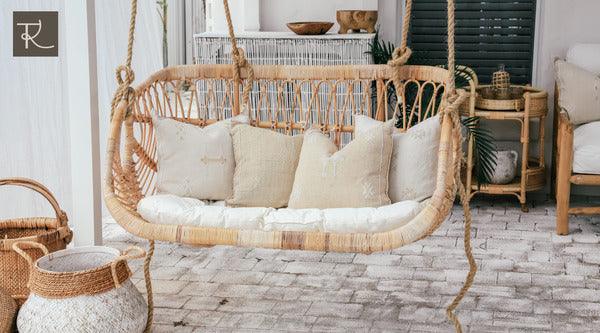 Can you paint rattan furniture
Can you paint rattan furniture to help them get a new appearance? The answer is yes. The reason for this is that the color of rattan pieces might fade after many years of use. For additional detail...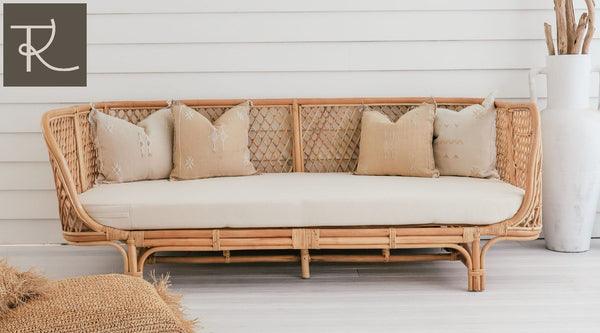 Rattan outdoor furniture is increasingly becoming more popular in every home due to its numerous advantages. This item is also known for its comfort, durability, and aesthetics. Moreover, outdoor r...
Embrace business opportunities that are low-risk and timely. Right now!