What is rattan? Information and some fact
Written by Henry Phan
Update

"What is rattan?" is a common question that many people have. Rattan is a naturally renewable palm that grows in the tropical regions of Africa, Asia, and Australasia. It is used for furniture, handicrafts, and building materials, among others. Let's explore more details about rattan through the following article with Rowabi!
What is Rattan?
What is rattan? Rattan is a natural material derived from a flowering plant belonging to the palm family, predominantly found in Southeast Asia, with some presence in Africa. It is highly valued for its unique characteristics, including durability, lightweight nature, and waterproof properties.

Rattan is a natural material from a palm family plant found in Southeast Asia and Africa
These qualities make it an excellent choice for outdoor furniture, such as lounge chairs, sofas, and dining chairs. Rattan's ability to withstand various weather conditions also makes it suitable for spaces that have indoor/outdoor climates, such as sunrooms and gazebos.
What rattan is used for?
Rattan is a versatile material that finds frequent applications in various fields due to its unique properties and characteristics. It is widely utilized for a wide range of purposes, including:
Furniture
Rattan, a highly sought-after material in the furniture industry, is renowned for its versatility and aesthetic appeal. What is rattan furniture? They are specifically crafted using this versatile material including chairs, sofas, tables, beds, and cabinets. These furniture items are cherished for their durability, natural charm, and remarkable lightweight properties.
As a result, rattan furniture has become a popular choice for both indoor and outdoor settings, allowing individuals to enjoy its beauty and functionality in various environments. Its natural aesthetics, coupled with its ability to withstand the elements, make rattan an ideal material for creating elegant and long-lasting furniture pieces.
Home Decor
From baskets and trays to storage containers and decorative accents, rattan decor pieces effortlessly infuse a cozy ambiance into homes. With a range of styles and designs available, rattan decor items can be customized to complement various interior aesthetics, making them a versatile choice for homeowners looking to add a touch of rustic charm to their living spaces.

Rattan decor pieces bring a cozy ambiance to homes
Rattan decor items can be used as centerpieces, wall hangings, or functional storage solutions. They showcase the organic allure of the material and provide practical and appealing elements to enhance the overall decor of a room
Garden and Patio Furniture
Rattan's natural resistance to the harsh effects of sun, rain, and humidity makes it a reliable choice for creating garden and patio furniture. Lounge chairs, dining sets, daybeds, and more can all be skillfully crafted using rattan, allowing for a harmonious blend of functionality and aesthetics in outdoor spaces.

Rattan's natural resistance makes it ideal for garden and patio furniture
The allure of rattan furniture lies not only in its durability but also in its ability to infuse outdoor areas with a sense of elegance. Its woven patterns integrate with the surrounding environment, adding a timeless style. Whether placed on a sunny deck or overlooking a vibrant garden, rattan furniture effortlessly enhances the overall ambiance of outdoor spaces.
Lighting Fixtures
Aside from its utility in furniture, rattan also finds its way into the world of lighting fixtures. Pendant lights, chandeliers, and lampshades crafted with woven rattan elements showcase the distinctive and natural beauty of this versatile material.
Rattan lighting fixtures bring a unique touch to interior lighting designs, casting captivating patterns of light that add a charming and organic ambiance to any space. The interplay of light and rattan creates an enchanting display of shadows and textures, adding depth and character to the overall aesthetic. When illuminated, these fixtures create a warm atmosphere.

Rattan also finds its way into the world of lighting fixtures
Furthermore, rattan lighting fixtures are not only visually appealing but also environmentally friendly. Rattan is a renewable and sustainable material, making it an excellent choice for those who are conscious of the environmental impact of their choices.
Rattan - almost no maintenance
One of the noteworthy advantages of rattan is its minimal maintenance requirements. So, what is rattan? Rattan is a natural material derived from a type of palm plant. Rattan furniture, due to its natural durability and resilience, generally requires very little upkeep to keep it looking its best.

Rattan has minimal maintenance requirements, which is advantageous
Rattan is not bamboo
Rattan, a widely used material in furniture manufacturing, stands out as one of the most sustainable options available. While it is often confused with bamboo, it is important to note the significant differences between the two materials.

Rattan is distinct from bamboo due to significant differences between the two materials
Unlike bamboo, which is hollow and inflexible, rattan is solid and possesses the unique property of being able to be steamed and bent into various shapes. The solidity of rattan also contributes to its exceptional durability, making rattan furniture capable of lasting for generations.
Some furniture is made of rattan
Rattan is not limited to just outdoor furniture. It is commonly used to create a variety of indoor furniture pieces as well. Here are some examples of furniture made from rattan:
Rattan Pendant lights
What is rattan? Rattan is a type of flexible climbing palm often used to weave intricate patterns for pendant lights. Rattan pendant lights are a popular choice when it comes to incorporating natural elements and unique designs into interior lighting. By weaving rattan strands into intricate patterns, craftsmen create stunning pendant lights that exude a sense of elegance.
The woven rattan patterns allow for a soft and diffused glow to emanate from the light source, creating a cozy and inviting atmosphere in any room. The natural color and texture of rattan add depth and visual interest to the pendant lights, making them a focal point and a conversation starter in interior design.

Rattan pendant lights are popular for adding natural elements
Rattan pendant lights come in a variety of shapes, sizes, and styles to suit different preferences and design aesthetics. Whether it's a simple drum-shaped pendant or an elaborate woven globe, these lights can effortlessly blend into various interior spaces, from modern and minimalist to bohemian and tropical themes.
The use of rattan in pendant lights not only adds a touch of organic beauty but also promotes sustainability. Rattan is a renewable and eco-friendly material, making it a desirable choice for those seeking environmentally-conscious designs.
Rattan chairs
Rattan chairs are widely favored in the realm of furniture design due to their natural aesthetic. Whether it's dining chairs for a cozy family meal, lounge chairs for relaxation, or accent chairs to elevate the ambiance of a room, rattan chairs can be fashioned into different styles to suit different needs and design preferences.

Rattan chairs are widely favored in the realm of furniture design
Additionally, rattan chairs exhibit remarkable durability, thanks to the sturdiness of the rattan palm. They can withstand regular use and are often built to last, making them a practical choice for both residential and commercial settings. The natural durability of rattan also allows for outdoor use, making it a popular choice for patio and garden furniture.
Rattan Shelving and Cabinets
When it comes to creating stylish and functional storage solutions, rattan proves to be a versatile material. Rattan shelving and cabinets are crafted by combining rattan with other materials like wood or metal, resulting in furniture pieces that perfectly balance form and functionality.
Shelving units and cabinets made with rattan often showcase beautiful rattan accents or incorporate rattan baskets into their designs. Rattan baskets can be used to organize and store items, making it easy to keep belongings tidy while adding a touch of natural elegance to the overall design.

Rattan shelving and cabinets are crafted by combining rattan with other materials
The combination of rattan with other materials ensures the durability and sturdiness of the shelving units and cabinets. The rattan accents or baskets not only enhance the overall visual appeal but also add texture and visual interest to the furniture pieces. Rattan's natural color variations and texture bring warmth and uniqueness to the storage solutions, making them standout pieces in any interior design.
Rattan Desks and Workstations
Rattan desks and workstations are not only practical but also add a unique touch of style to any workspace. Crafted from rattan, these furniture pieces combine functionality with aesthetic appeal, creating an ideal environment for productivity and creativity.
Rattan desks are known for their stylish designs. They often feature intricate weaves or rattan details on the legs or surfaces, showcasing the craftsmanship and natural beauty of rattan. These intricate patterns add a touch of visual interest and elevate the overall aesthetic of the workspace.

Rattan desks and workstations are both practical and stylish additions to any workspace
In addition to their visual appeal, rattan desks offer functionality. Rattan's durability ensures that these desks are sturdy and able to withstand regular use. The natural flexibility of rattan allows for the creation of ergonomic designs, providing a comfortable and supportive workspace.
Rattan Headboards
What is rattan? Rattan is a flexible and durable material often used for weaving intricate patterns. In the case of headboards, rattan is expertly woven into intricate designs, creating a visually captivating piece of furniture that enhances the overall aesthetic of the bed. These headboards bring a unique touch to the sleeping space, creating an enchanting atmosphere.
Rattan headboards often feature intricate woven patterns or panels, showcasing the skilled craftsmanship and artistry of rattan weaving. These intricate designs enhance the overall aesthetic of the bed, becoming a focal point in the room and adding depth to the interior design.

Rattan headboards enhance the overall aesthetic of the bed
Beyond their visual appeal, rattan headboards offer a variety of benefits. Firstly, they bring a natural element to the bedroom, infusing the space with a warm and organic feel. The texture of rattan adds tactile interest to the headboard, creating a visually and physically engaging experience.
Furthermore, rattan is a durable material, ensuring that the headboard will last for years to come. Its natural sturdiness and strength make it a practical choice for a functional piece of furniture, providing both support and style.
Rattan Beds
Rattan beds have become a popular trend in the world of furniture, offering a unique and tropical aesthetic. These beds are made using the flexible and durable material known as rattan, which comes from the old-world climbing palm plant. With their trendy tropical nature, rattan beds have garnered attention for their eye-catching appeal, both indoors and outdoors.
The design of rattan beds draws inspiration from the 1970s furniture design era, where many people utilized locally sourced reeds to create their furniture. This retro influence adds a nostalgic charm to rattan beds, evoking a laid-back and simple look reminiscent of countryside living.

Rattan beds offer a unique and tropical aesthetic
What is rattan?
Rattan is a type of material that exudes a rustic, upcountry feel. Its natural texture and warm tones bring a sense of authenticity and coziness to any space. Rattan beds typically consist of a frame, base, and top made entirely out of reeds, with a mattress laid atop for comfort.
While rattan beds may come with a higher price tag compared to traditional bed frames, they are well worth the investment for those seeking to embrace the modern trend. The versatility and durability of rattan ensure that these beds are not only aesthetically pleasing but also built to last.
How can I buy rattan pendant lights?
If you require purchase rattan pendant lights, you can explore the selection available at Rowabi. Each rattan pendant light here is carefully crafted with attention to detail, ensuring a high standard of craftsmanship. This means that when you purchase a rattan pendant light from Rowabi, you can expect a long-lasting product that will enhance the beauty of your space.
Additionally, Rowabi offers a wide range of designs and styles when it comes to rattan pendant lights. Whether you prefer a minimalist and modern look or something more intricate and decorative, you are bound to find a pendant light that suits your taste and complements your interior design aesthetic.

Rowabi - a reputable place to buy rattan pendant lights
Besides that, purchasing rattan pendant lights from Rowabi offers peace of mind. Rowabi may provide warranty and return policies, ensuring that your investment is protected. If you encounter any issues with your rattan pendant light, you can rely on Rowabi to address and resolve them promptly.
In conclusion, Rowabi has provided you with an answer to the question of "What is rattan?" and has shared information about the products made from rattan. We hope that our informative blogs will assist you in selecting the appropriate rattan products for your home. Should you have any questions or need further clarification, please do not hesitate to contact us.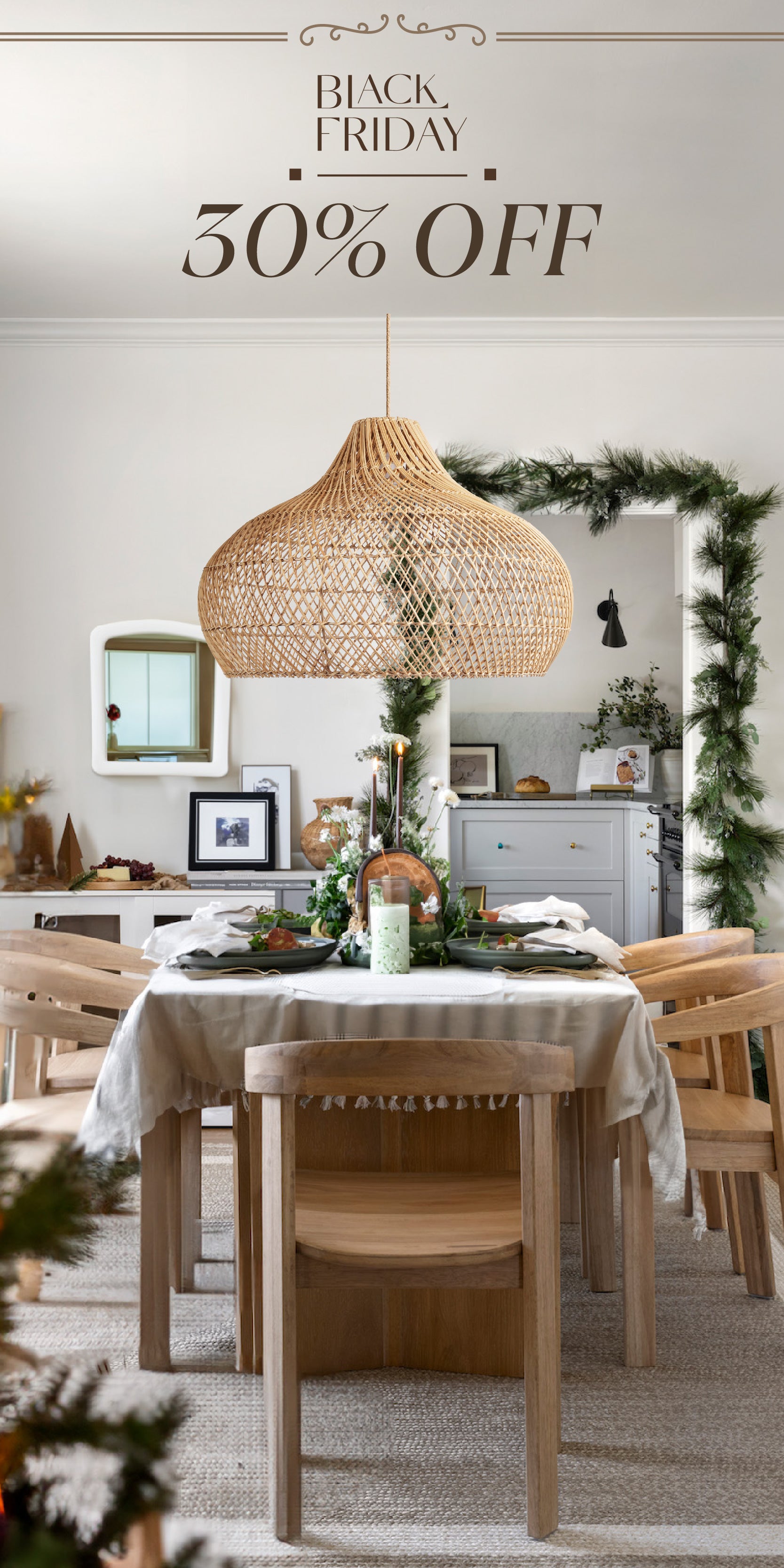 Read more
Embrace business opportunities that are low-risk and timely. Right now!