Unlock the world of Texas Furniture near me: 10 must-visit stores
Written by hello rowabi
Update

Get ready for an epic furniture hunt in the sprawling state of Texas! The Lone Star State is not only known for its vast landscapes but also for its incredible furniture stores near me. Rowabi is here to take you on a tour of the finest furniture spots in Texas. This article is your gateway to crafting the home you've always dreamed of.
Top 3 states that have the biggest furniture stores in the US
According to IBISWorld [1], with a whopping 47,942 furniture store businesses dotting the American landscape in 2022, the industry's resilience and growth have been nothing short of remarkable. Despite the challenges posed by the COVID-19 pandemic, these stores have continued to flourish, showcasing an average annual increase of 2.9% over the past five years.
When it comes to the best places to shop for furniture, California takes the lead with 6,462 businesses, closely followed by Texas with 5,493 and Florida with 5,322. These states offer not only a wide range of options but also cater to diverse tastes and budgets, making them the top destinations for furniture shopping.
California
Californians take their furniture choices seriously, and there's a noticeable inclination toward selecting pieces that blend high-quality craftsmanship with stunning aesthetics. Furniture here is often seen as an extension of one's identity, with each piece carefully chosen to reflect personal values and tastes.

Furniture isn't just about filling a space; it's a reflection of one's personality and lifestyle
In California, diverse styles abound to match its diverse population. Los Angeles offers sleek and modern designs for the fast-paced cosmopolitan lifestyle, while Northern California's rustic, nature-inspired decor features warm colors and natural materials.
Florida
In a state where the sun's warmth is a constant companion, Florida's furniture stores have perfected the art of capturing the essence of this climate. Bright and refreshing colors mirror the vibrant skies, while light textures reflect the gentle coastal breezes. The decor here is designed to embrace the year-round warmth, providing an oasis of comfort and relaxation.

Florida's sunny weather has inspired furniture that blends laid-back living with coastal vibes
It's about creating a living space where you can unwind in comfort while embracing the beauty of the outdoors. The state's furniture stores allow you to invite the sunshine into your home, even on the hottest days.
Texas
When it comes to shopping for furniture, Texas stands out as a beacon of Southern hospitality and charm. Whether aiming for a traditional, rustic look in your spacious ranch house or seeking contemporary trends to adorn your chic urban apartment, Texas has the furnishings to match your unique vision.

Discover the perfect pieces to transform your living space into a true Texas oasis
The Texan furniture scene combines quality craftsmanship with a diverse range of styles, catering to a wide spectrum of tastes and budgets. If you're eager to broaden your choices while revamping your living space, you've come to the right place.
10 Texas furniture stores near me, you shouldn't miss
Explore the Lone Star State's vibrant furniture scene with our list of 10 must-visit Texas furniture stores. From modern to traditional, these stores offer a diverse array of stylish furnishings to transform your home.
Living Modern Furnishings & Design
Living Modern Furnishings & Design is a Texas furniture gem with a rich history dating back 25 years. With a focus on contemporary and mid-century modern furniture, they offer a wide variety of curated, mid to high-end products.

Living Modern provides high-quality contemporary and mid-century modern furniture
The store mostly focuses on the public, trade professionals, and contract & hospitality segments. What people would love about Living Modern is its priority in personalizing the shopping experience for each customer. Many of their furnishings can be customized to your preferences.
So, if you're in Texas and on the hunt for quality furniture, Living Modern Furnishings & Design is a must-visit spot on your list of top Texas furniture stores.
Rowabi Interiors: Luxury lights to elevate your home
Rowabi, a Texas gem, is not your typical furniture store. It specializes in creating unique rattan lighting, kitchen accents, and home décor that effortlessly infuse a touch of elegant nature into your living space.

Rowabi's commitment to being an ethical, sustainable, and transparent business
What sets them apart is their passion for earthy aesthetics and chemical-free craftsmanship. They have a team of local expert weavers who handcraft each piece, keeping the traditions of the craft alive.
They pay special attention to their products, offering custom pieces made from the finest organic materials. And the best part? They offer free nationwide shipping (for orders above $75), fast delivery, and excellent customer service.

Rowabi exclusively designs, frames prototypes, and hand-finish the final pieces
And here's the exciting news: Rowabi is currently having its biggest sale of the year! Combining their brand-month sale with exclusive Black Friday deals, you can enjoy incredible discounts of up to 50% on all products, including their best-sellers.
 👉👉👉 CLICK HERE 👈👈👈

Whether you're looking for a vintage indigo basket or unique upcycled throw pendants lighting, Rowabi is an astonishing store in Texas for those seeking personalized, nature-inspired furniture and décor. Check out their high-quality rattan products, all one-of-a-kind and unique, and transform your home with Rowabi's exquisite offerings. Don't miss this limited-time opportunity!
Star Furniture
Star Furniture, a Texas legend with a rich history dating back to 1912, has been an essential part of the Lone Star State's furniture scene. With multiple locations in major cities like Houston, Austin, San Antonio, and Bryan, they've become a household name for those in search of quality furnishings.

Star Furniture has stood the test of time, making them a trusted destination for Texan homes
Star Furniture typically offers furniture products in a range of price points, which could be categorized as mid-range to high-end. Their product offerings included both affordable options and more upscale, premium selections. The specific price range of items within their inventory might have varied based on the brand, style, material, and features of the furniture.
BT Furnishings
BT Furnishings made its debut in Dallas, Texas, back in 1990. With four expansive showrooms spread across the Dallas/Fort Worth area, BT Furnishings offers a whopping 100,000 square feet of furniture and home decor designed to suit a wide array of styles and budgets.

A prime choice for those seeking high-quality, stylish furniture
Most of their items are readily available for immediate pickup, and they even offer fast same-day delivery. With the option of six months of interest-free financing for qualifying customers, you can rest assured that you're getting a fantastic deal.
Mecox Dallas
With a presence across eight emporiums, including locations in Southampton, East Hampton, Manhattan, West Palm Beach, Los Angeles, Chicago, Dallas, and Houston, Mecox is synonymous with an unwavering commitment to quality, texture, and form.
Mecox leans towards distinctive and exceptional designs and patterns
Step into any Mecox establishment, and you'll encounter a carefully curated selection of home and garden furnishings that span the spectrum. They bring to their customers a blend of antique, vintage, and one-of-a-kind treasures, intermingled with the latest re-edition discoveries, original art, and custom creations.
Zoe's Furniture
At Zoe's Furniture, they take pride in offering a wide range of products, including bedroom sets, living room sets, dining sets, mattresses, electronics, and more. What's the good news? Zoe's Furniture provides the opportunity for customers to pay a low initial amount to take their new furniture home immediately.

This brand offers favorable policies for those looking to revamp their homes
Although not well-established yet, Zoe's is certainly a place worth visiting and considering due to its diversity and reasonable prices.
Gallery Furniture
Gallery Furniture, a Texas furniture institution with a legacy spanning decades, is renowned for its expansive array of furniture and home decor offerings, covering everything from the living room to bedroom and dining room essentials.

Gallery Furniture offers various styles to cater to different customer preferences
Gallery Furniture stands as a colossal emporium where a myriad of furniture styles and designs converge, inviting you to explore and embrace the perfect pieces for your home.  With a strong focus on providing exceptional support, they make the shopping experience memorable, offering swift delivery and a team of professionals to assist with furniture assembly and setup.
At Home
At Home is not your typical furniture store with pre-made room setups; instead, it's a DIY paradise. You can mix and match to your heart's content. The store is laid out in a straightforward way, with departments for easy navigation.

The store operates on a self-serve basis, similar to Ikea
What sets At Home apart is the variety and inspiration it provides. Imagine a playground for decor enthusiasts. It's like going on a treasure hunt every time you visit.
Cantoni
Since 1984, Cantoni has been dedicated to enhancing clients' lives through modern design. They create contemporary spaces that inspire and reflect individual personalities. Their product selection is globally curated, ensuring the highest quality in modern and contemporary design.

Cantoni has been a cornerstone of modern design for nearly three decades
From furniture and accessories to lighting, artwork, kitchen cabinetry, and closet systems, Cantoni's commitment to quality and craftsmanship is evident. You'll discover sleek leathers from American Leather and Natuzzi, Italian brands, outdoor furniture, and a sleep studio. With showrooms in five cities, Cantoni's design services have become well-established, making it a go-to destination for modern design enthusiasts.
IBB Design Fine Furnishings
IBB Design Fine Furnishings has evolved into a prestigious boutique firm. The store's immense inventory caters to various budgets, ensuring something beautiful for everyone. The firm has left its mark on personal residences, vacation homes, luxury RVs, and private planes for clients across the nation.
The store is filled with a diverse range of brand-name home furnishings and accessories
IBB provides a full-service experience, helping clients settle into their new homes with meticulous detail. Moreover, IBB's operations include an on-site drapery, blinds, and soft goods workroom, offering custom window treatments for homeowners, builders, and businesses.
What do Texas home styles look like?
While we've explored the top 10 must-visit furniture stores, have you ever wondered about the prevalent home styles in Texas? Let's take a closer look at the Lone Star State's favored interior design trends.
Ranch: The Ranch style is an iconic architectural representation of Texas and one of the most popular home designs in the state. These homes were designed to make the most of the vast prairies and open spaces of Texas, offering a tremendous amount of open space within a single-story layout. Ranches typically boast large square footage and expansive porches with overhanging eaves, combining elements of the American West with modernist touches.

This style is a versatile choice that can be found throughout Texas.
Farmhouse: The Farmhouse style, deeply rooted in Texas history, is a testament to the state's enduring connection to agriculture. Characterized by mansard roofs and shiplap exteriors, early farmhouses provided quick access to livestock and farms.
However, over the years, the modern farmhouse has undergone an evolution, incorporating design elements from various architectural styles. It now boasts expansive porches, barn-style doors, and rustic wooden accents, especially in spacious, well-appointed kitchens.

The modern farmhouse has experienced a recent surge in popularity
Craftsman: The Craftsman style in Texas, inspired by the Arts and Crafts movement, represents a departure from intricate, mass-produced designs in favor of simplicity and quality craftsmanship.
Craftsman homes are characterized by their balanced proportions and clean, angular interiors, which make efficient use of space while maintaining an uncluttered exterior. They typically feature low-pitched gable roofs and welcoming porches that may include classical columns surrounding the main entrance.

This style offers a timeless and inviting look for Texan homes
Hill Country: Drawing inspiration from Germanic architectural influences that prioritize utilizing local materials for construction, this unique Texan style relies on the abundant resources of limestone, dark timber, and stone. Hill Country homes vary from luxurious two-story estates to cozy single-family dwellings, showcasing a broad spectrum of possibilities.
Neutral color palettes and distinctive features, such as limestone walls with wooden eaves for windows and roofs, characterize this style. Internally, exposed wooden beams and limestone brick fireplaces contribute to the charm, creating an atmosphere of comfort and warmth that sets Hill Country homes apart.

This design encapsulates the rich history and unique character of the Texas Hill Country
Final thoughts
Our journey through the top 10 must-visit furniture stores in the Lone Star State has uncovered a treasure trove of styles, designs, and choices for every taste and budget. As you venture into these stores, you'll discover that each one has its own story, its own personality, and its own way of making your house feel like a home. Especially, don't miss out on the biggest sales of the year happening now at Rowabi, and transform your living space with a touch of Texas elegance!
Source: https://www.ibisworld.com/industry-statistics/number-of-businesses/furniture-stores-united-states/

Read more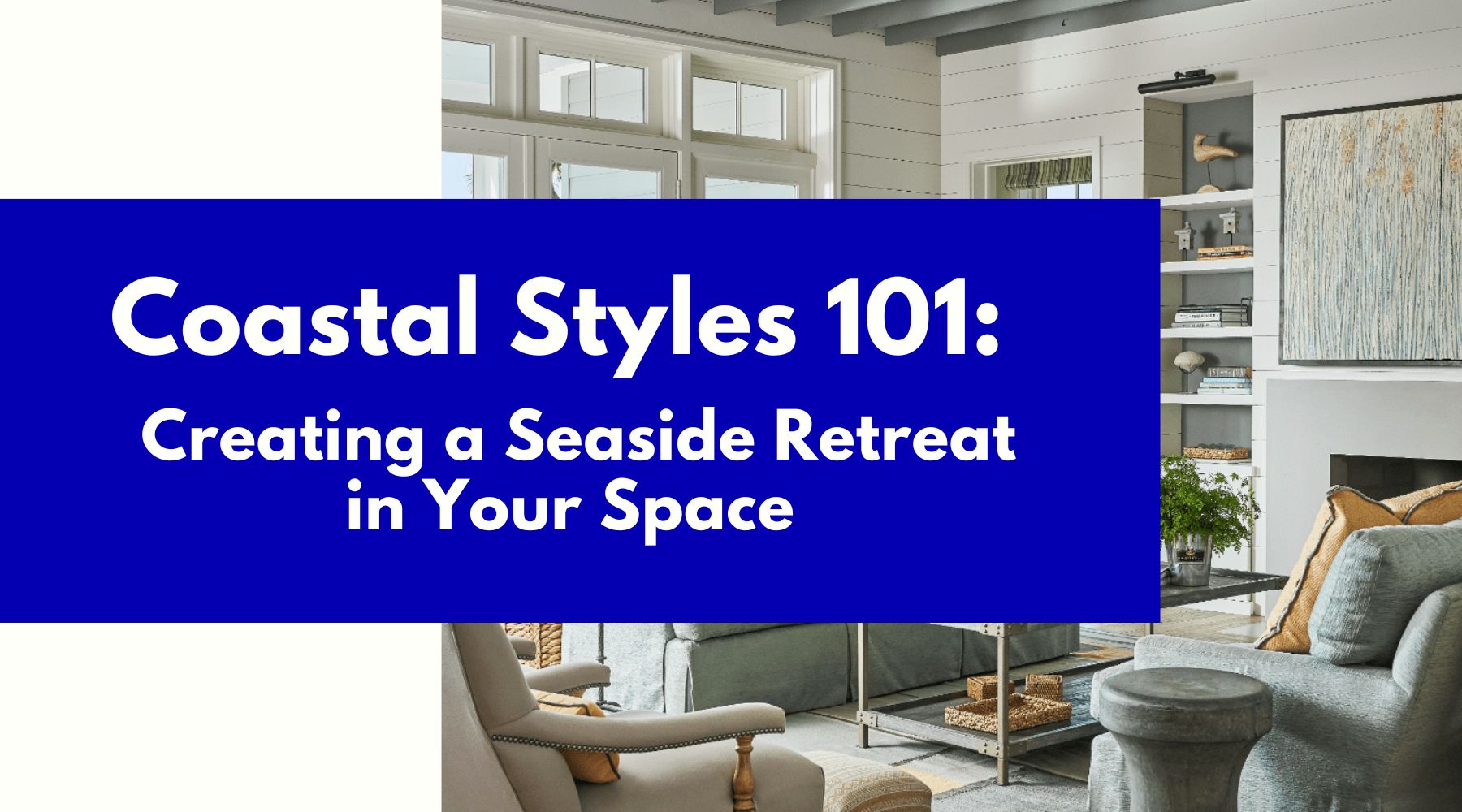 Embrace business opportunities that are low-risk and timely. Right now!